Grazing away the moments that make up a pig day.
It is a warm, overcast day today, which means it is perfect for all the pigs to get out and get some grazing in.
The main heard is sticking together as usual. Rosco is demonstrating his best table manners.
At least he has a beautiful smile!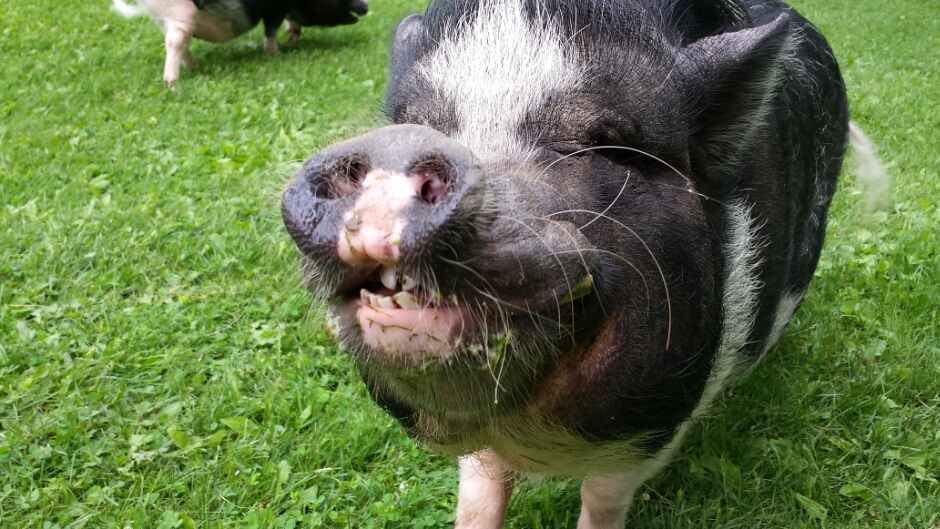 Our summer boarder, Ducky, is also getting his yard time in at the same time as the herd. This is a good sign that eventually will be able to integrate them together. Until then, he likes to keep his distance.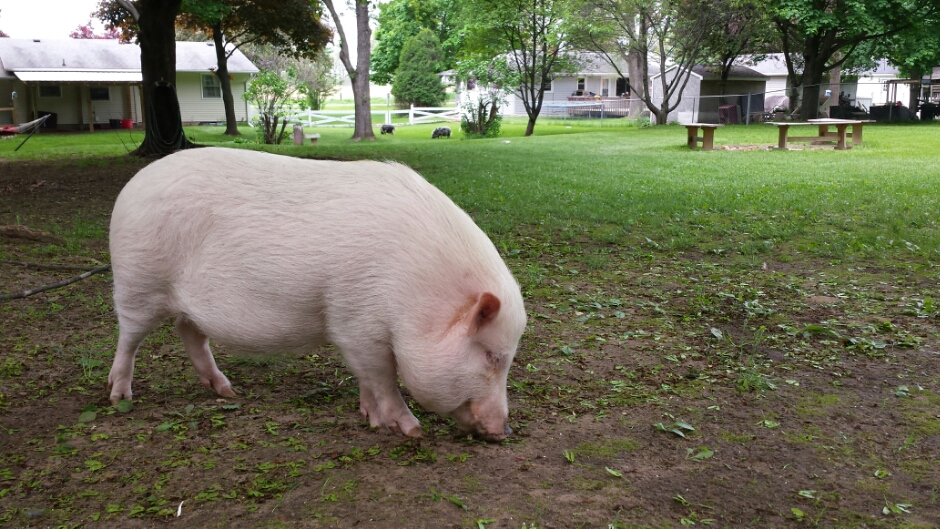 You can see the main herd up near the house in the background.