With so many loved family pets staying with us, we figured we would let them give a little shout out back home.
For those who don't know, allow us to educate you on our piggy language. A pigoo is not just a pet, but like a family member. He or she has a child like role except better. So, he or she deserves a descriptive name to be identified by. Thus – pigoo.  Now, to identify piggy parents in such a way that says, "I'm a parent, not just of one of those yucky things called children, but of a pigoo", well that needs a special name too! Therefore momoos and dadoos.
Here Lilac went for a walk, decided she wanted to drink from the hose, and then gracefully rolled into a perfect sun-bathing position. What else could make this day complete? Oh yes, some grazing. Something we're not sure we have ever seen her do before. But yes, she took advantage of the fact that we didn't get to mowing the lawn this week.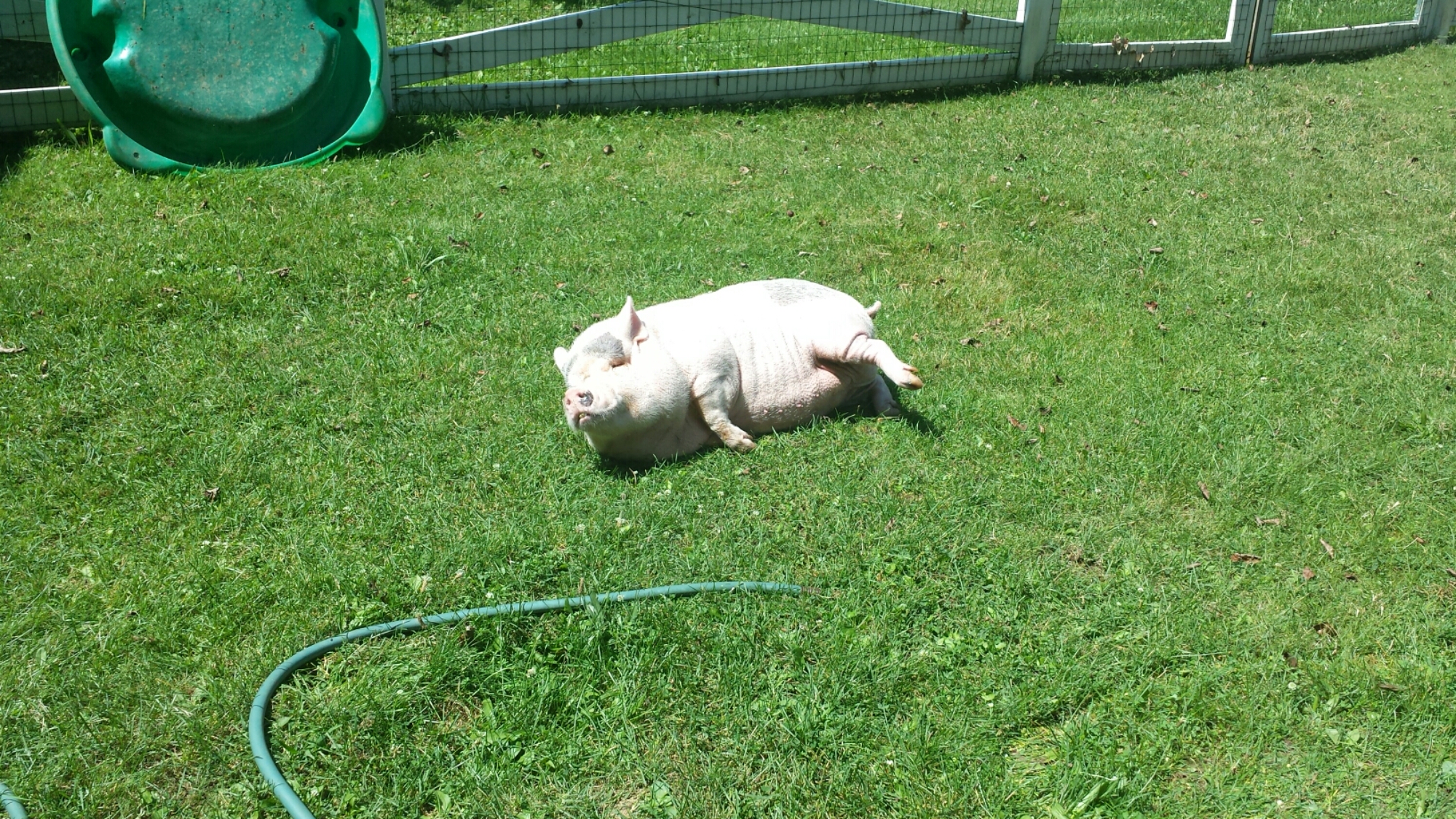 Bella is probably one of the sweetest piggies we have ever had here at S&D. She is extremely people friendly and can't hardly stand to be more than 10 feet from you. Even though she is our smallest boarder at this time, that doesn't stop her from trying to pick a fight with our largest pig Mason. We are very careful to keep them from avoiding collision though. Here Bella pretends she didn't dig that hole on the other side of the fence.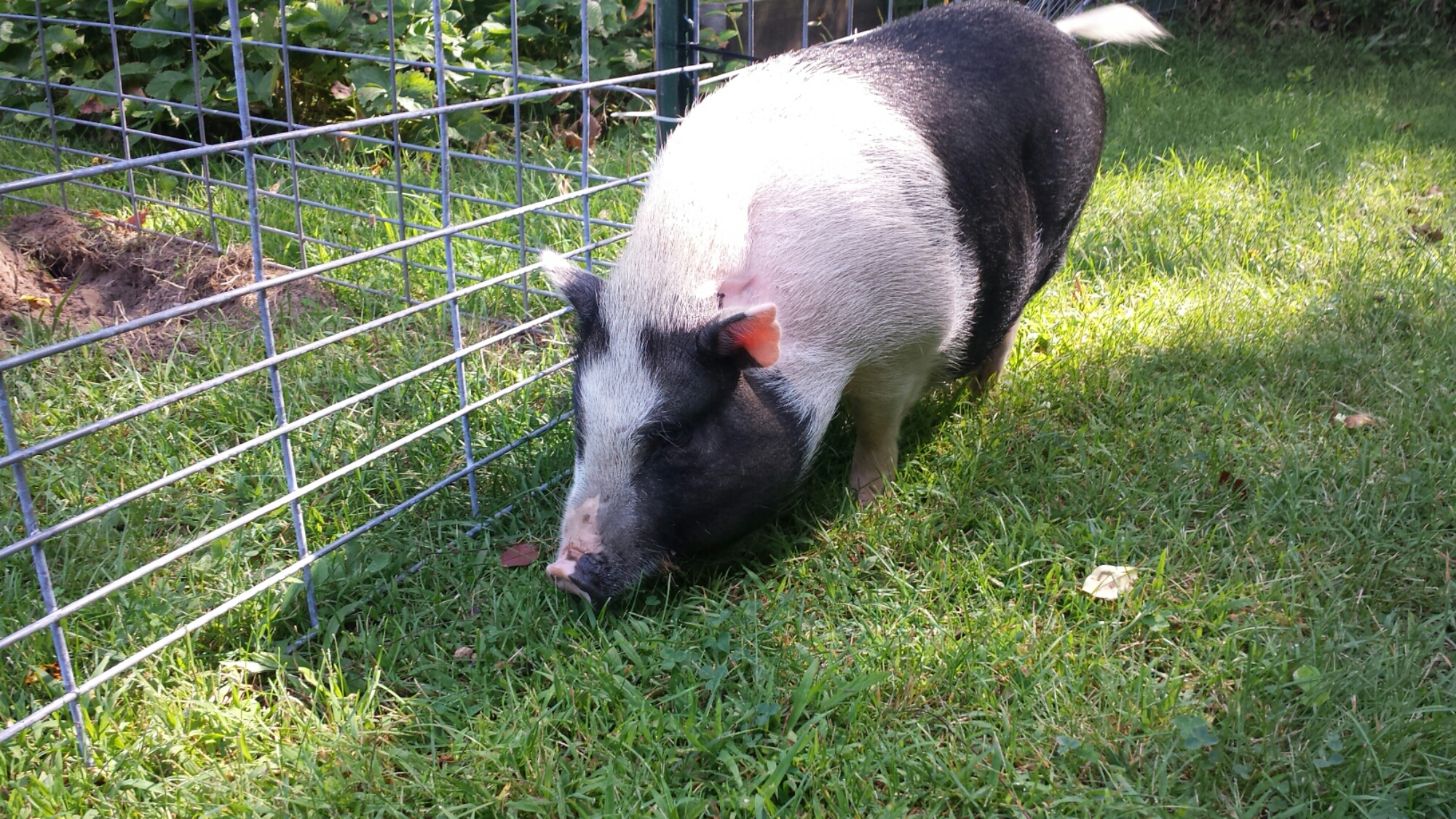 Petunia shows off her dirty snout. She has been enjoying intermittent yard time for grazing with periodic nap times. Her buddy Snickers, on the other hand, can never get enough of yard time. In fact, last night was yet another occurrence of us having to coax him indoors after dark.