Piggypalooza only three days away!
We finally had a chance to make a decent post from Ross Mill Farm, our vacation destination.  It is a beautiful 300+ year old farm that is now dedicated to the care and promotion of Pet Pigs.
We arrived on Sunday evening.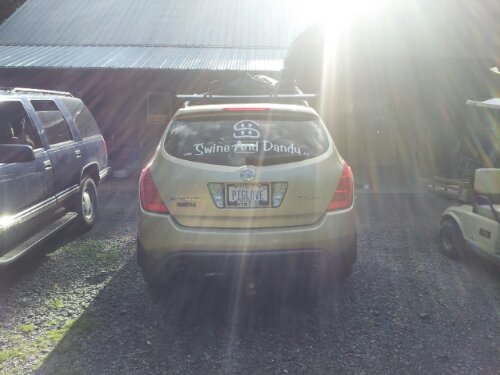 This week we are gearing up for Piggypalooza, a benefit festival concert to raise funds for Pig Placement Network– Leslie and I serve on the board.  We spend our summer vacations working to get things in shape.  This year, our work spaces are more of the administrative type as you can see.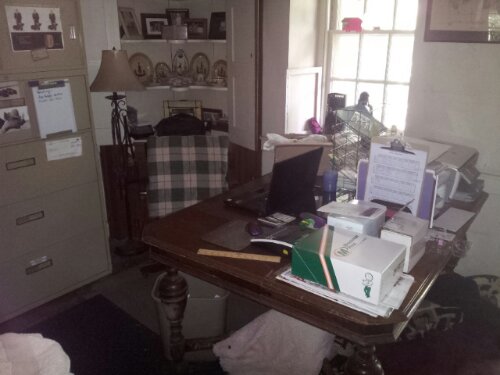 The outside has a much better view.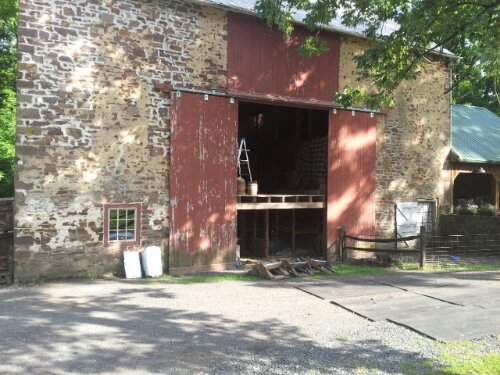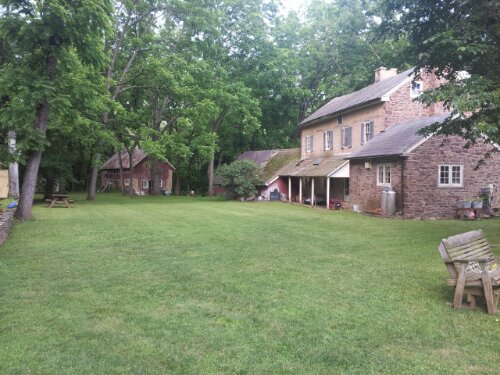 Penny is not as impressed about the situation as she and Rosco are boarded.  Don't let her fool you, she spends most her day in grass taller than she is while here.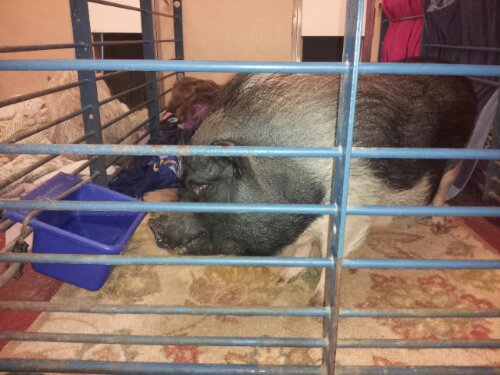 Will's favorite Ross Mill Farm tenant is Maxine.  He thinks sneaking her home with them in the car will go unnoticed by Leslie.
Arnie, now 19 years old, is proof that taking care of a pig is a long-term commitment.  Caring for pigs is not all tail wage and belly rubs; geriatric pigs require a lot of attention.  If you are not willing to deal with an elderly pig, then animals are not for you.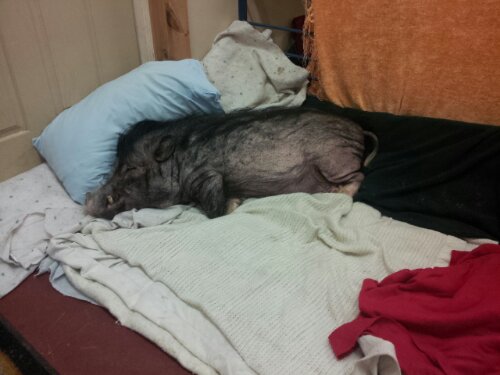 Susan and he father Harry are always good company.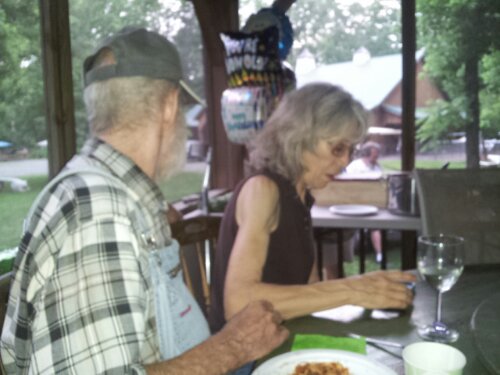 Here is a 360 degree view of the farm from right outside the lodge.