Things sure have been busy here at Swine And Dandy, and the busiest is yet to come! We currently have three boarders that will be with us until early to mid September, and 3 more that will be coming in next week. That means we have been preparing our indoor stalls as well as finishing up the new outdoor building. We will feature the new outdoor building in another post when it is complete.
Here you can see that no piggy goes unloved while staying with us. Petunia is getting some one on one attention from Leslie.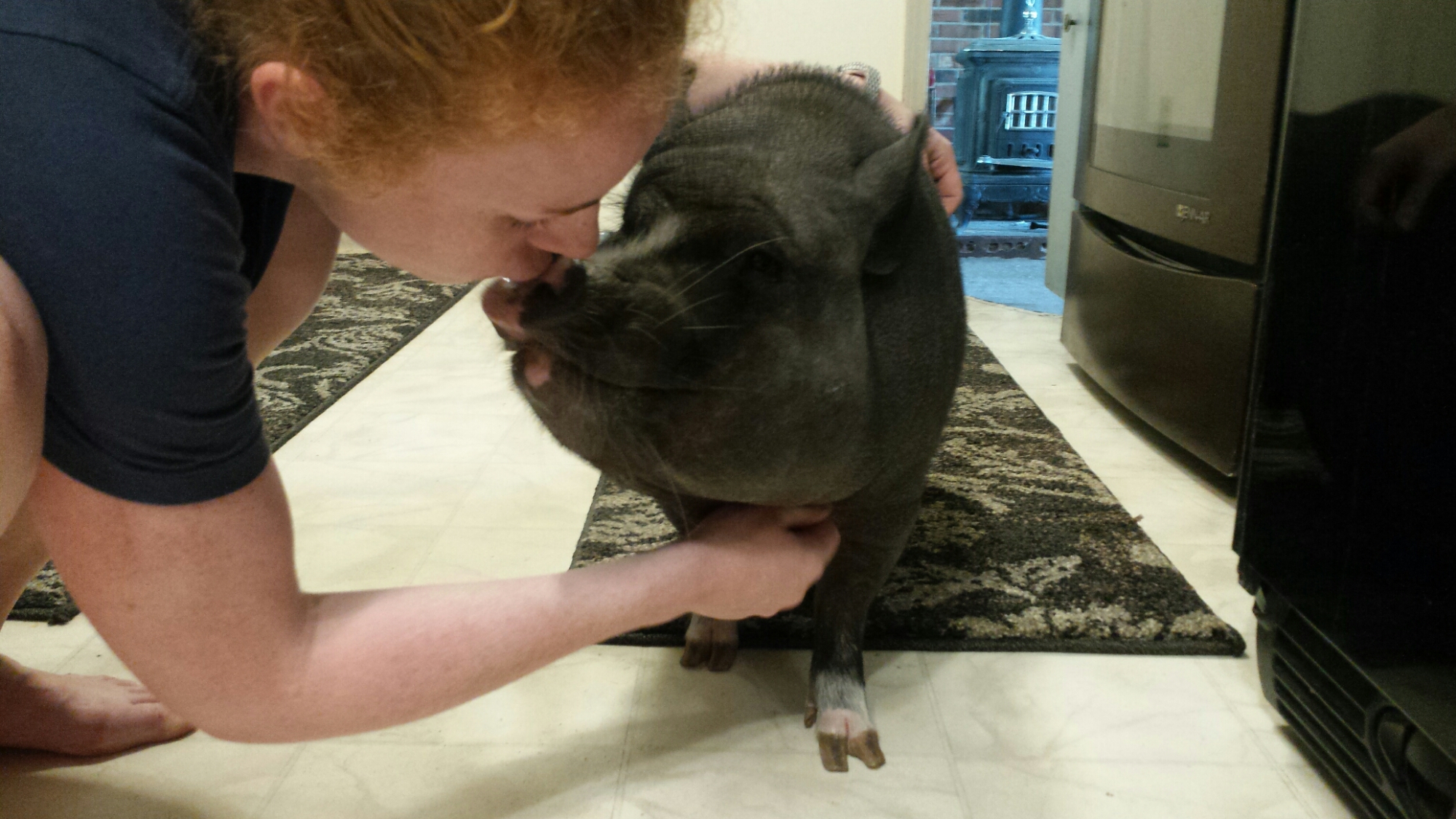 Ducky has found himself at home by rolling around and covering himself in dirt. Along with the usual activities, getting dirty is one of the perks of being at camp.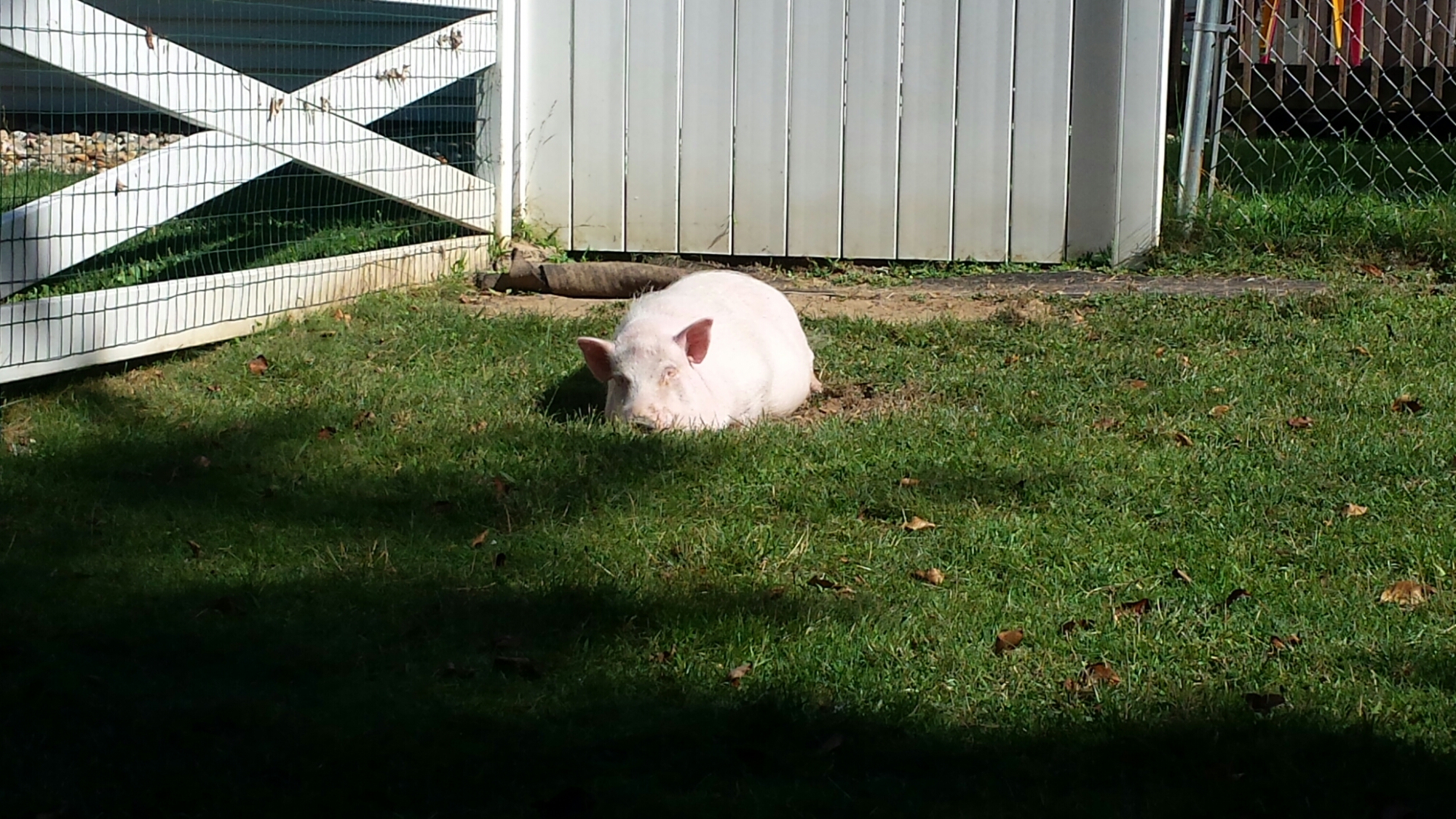 Another perk of being a long-term boarder is that eventually the herd will accept you. By way of Mason stealing his usual spot, Ducky found himself sleeping on the pig bed with the rest of the herd.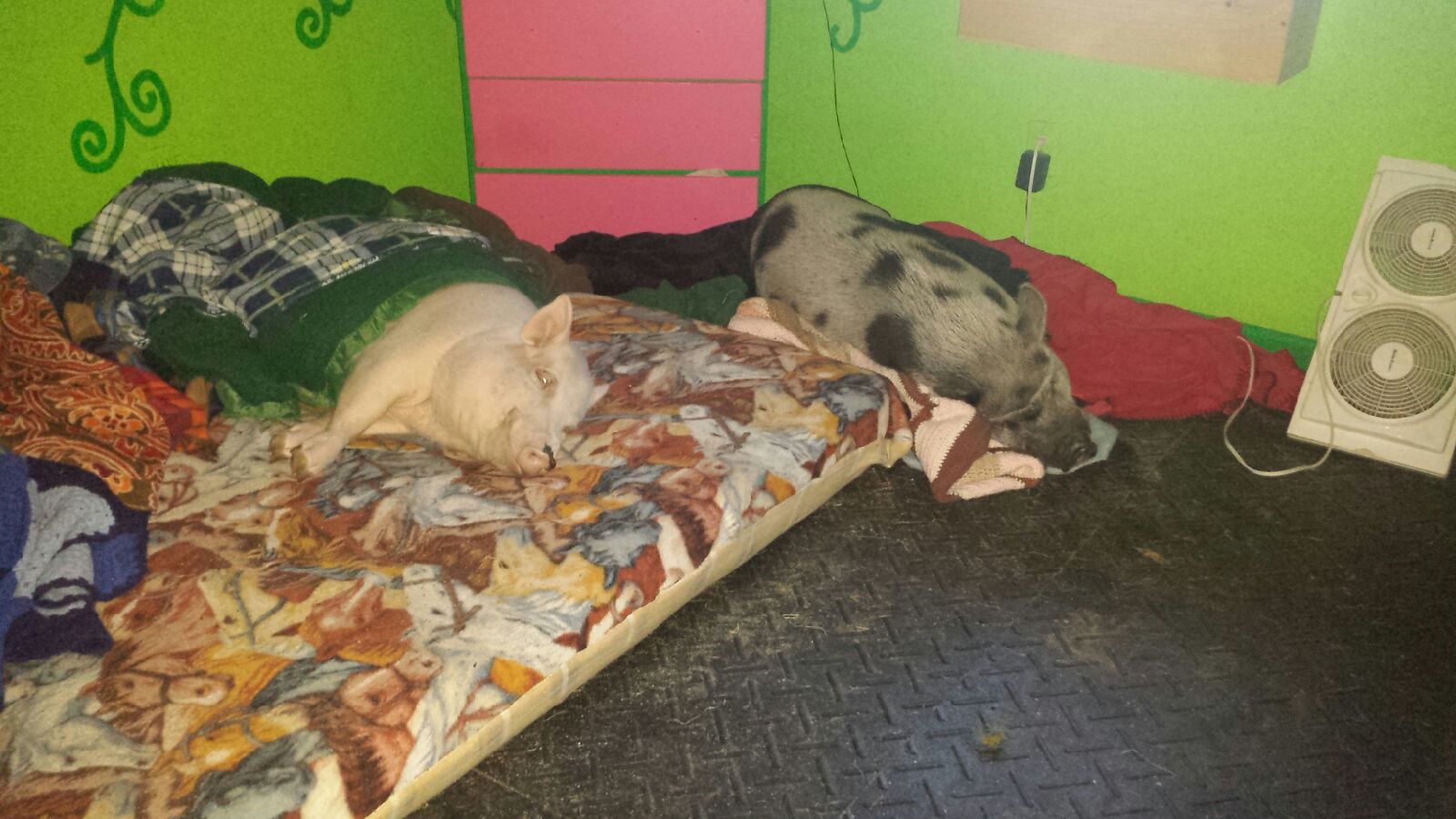 Our piggy Rosco is checking out the new confines to make sure that it can hold all of the unruly visitors that come along. He gives it his oink of approval!
This is actually the area where Lilac stays when she comes. Regular readers might recall that lilac is a disabled pig, and we have built a gradual ramp with an enclosure right next to the house so she doesn't have to go so far. You can click on Lilac's name on our tag cloud to read about her.