Swine And Dandy is no stranger to summer boarders.   At any given time we may have 3-5 boarding pigs.   With our two permanent pigs and Mason the foster pig, that means we could have anywhere between six and eight pigs at our house!
Currently we have Ducky, Petunia, and Snickers. These three are all very responsive to us, but ducky is extremely responsive when he thinks food is involved. Here you can see Ducky thinking that I have food, coming over and finding out that I don't have food, and leaving because I don't have food.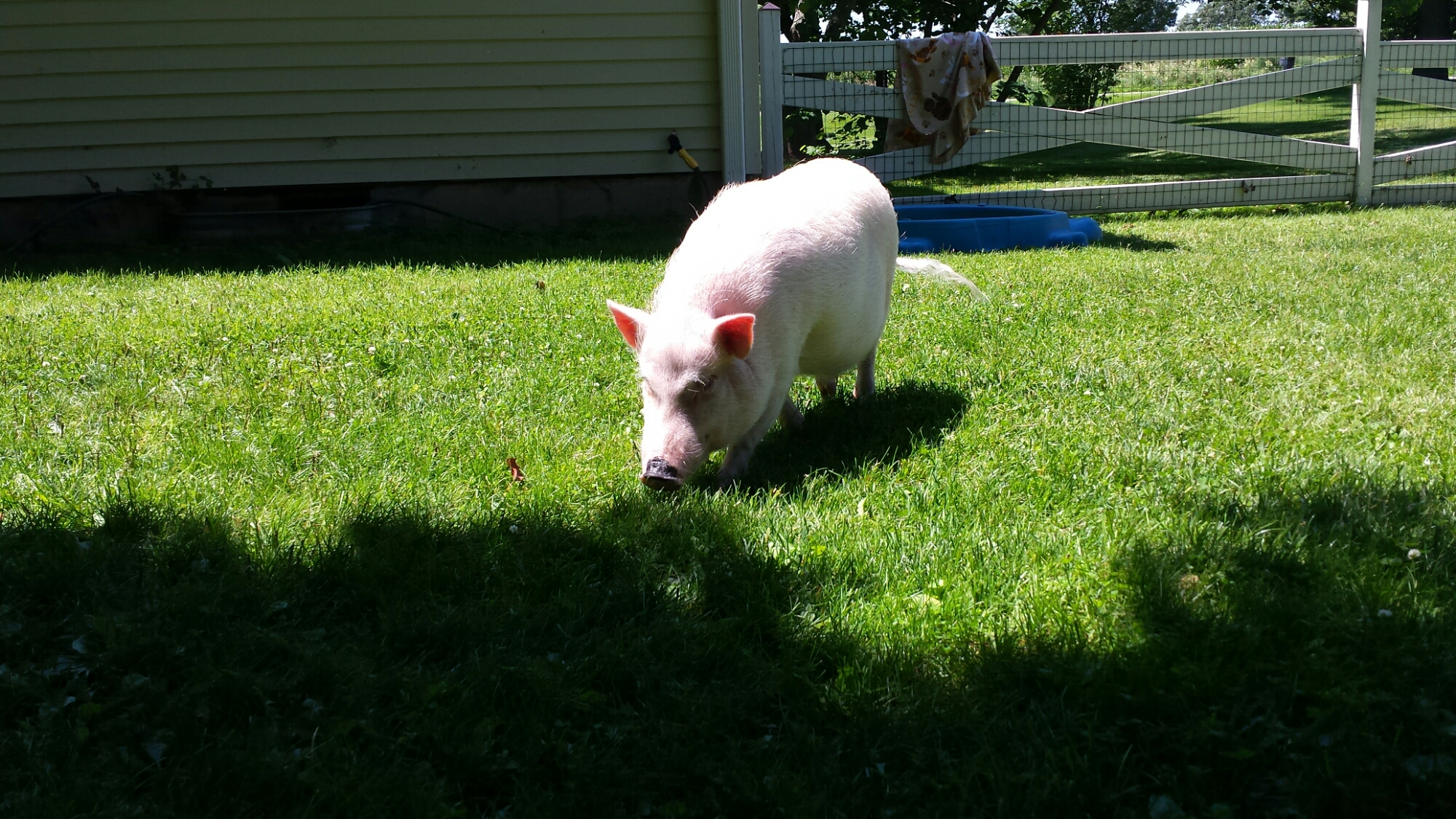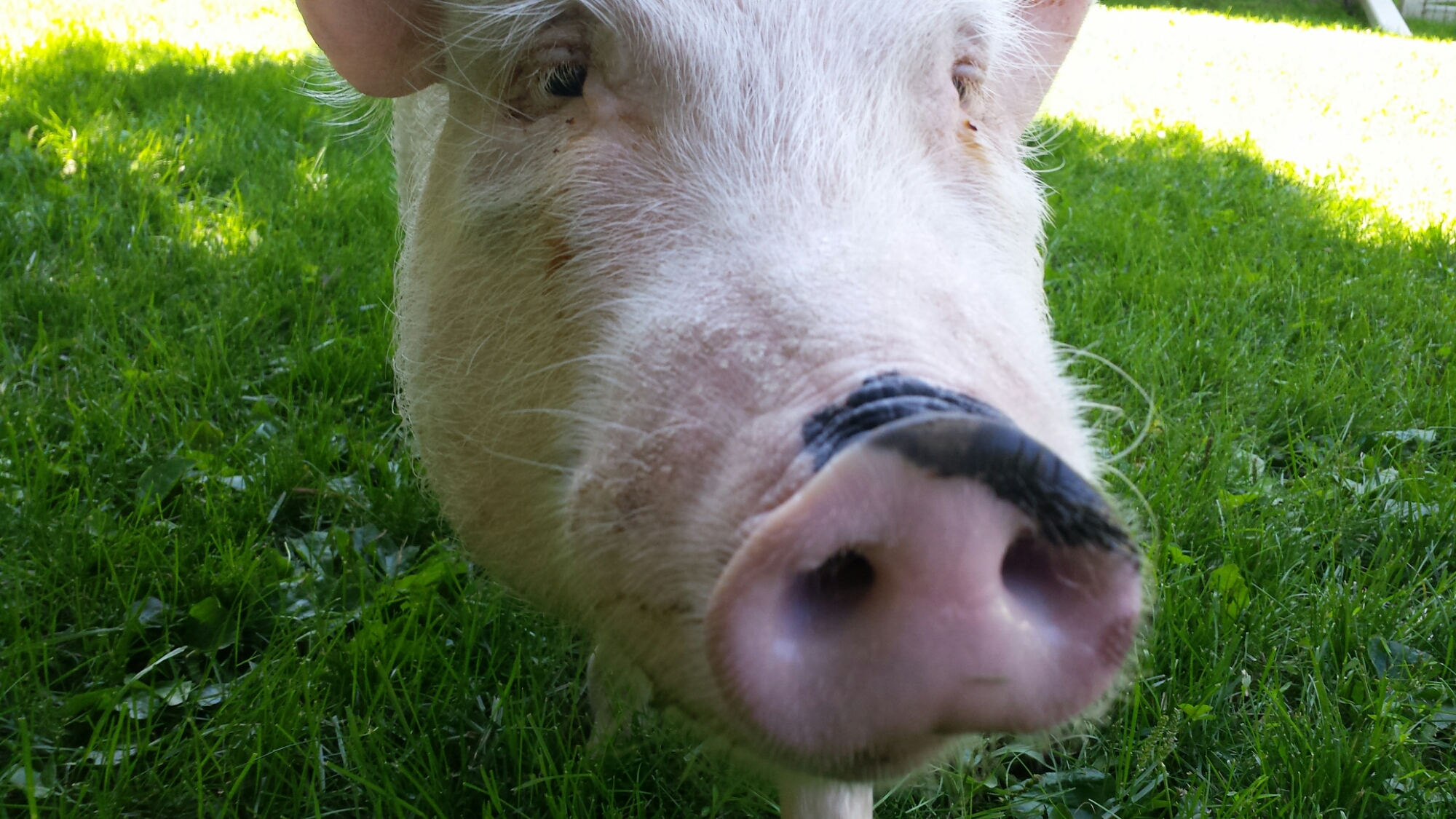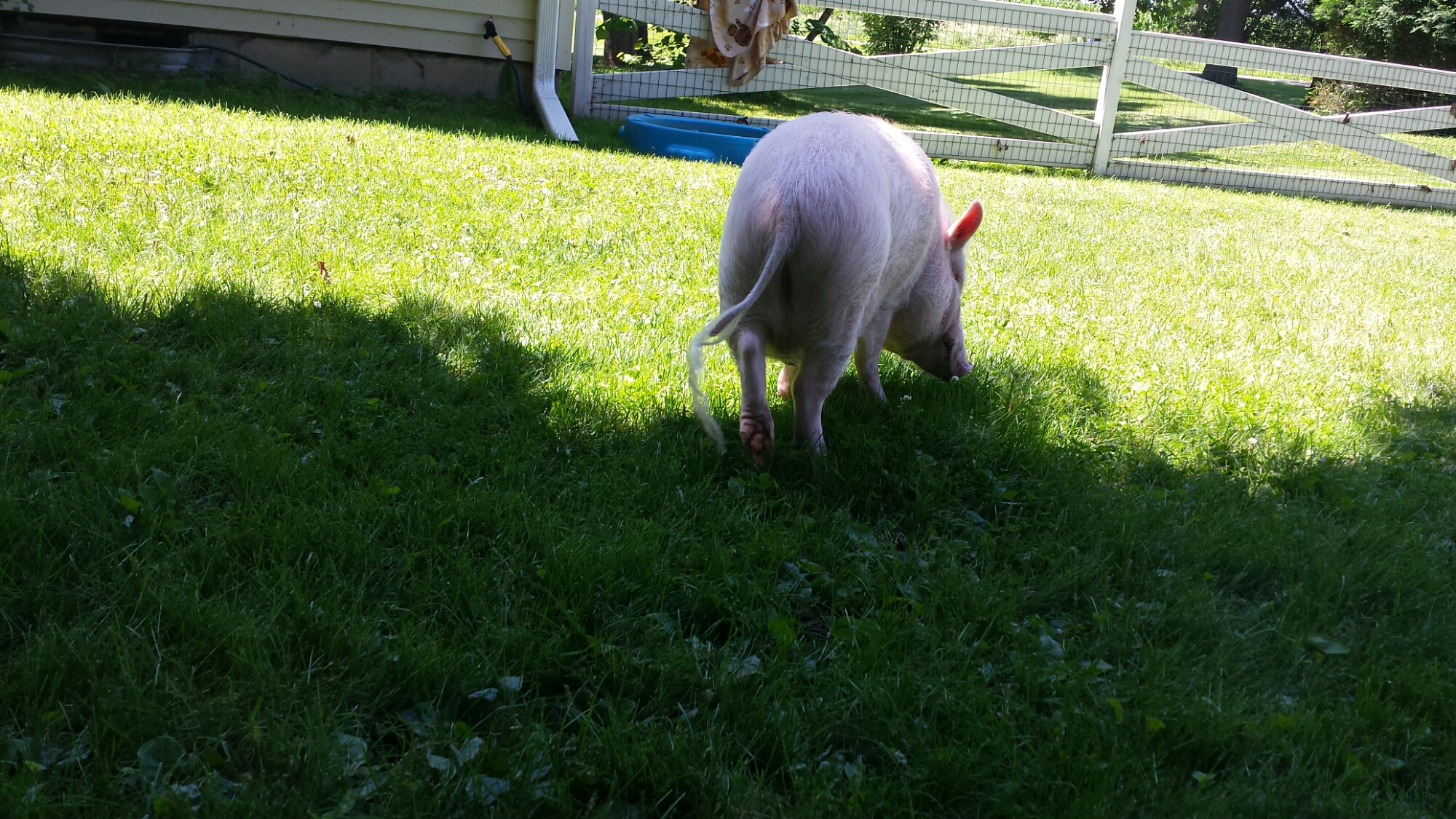 Snickers and Petunia are enjoying time resting in the boarding house. Those of you with older pigs know that after about 4 years they really settle down and enjoy their leisure time.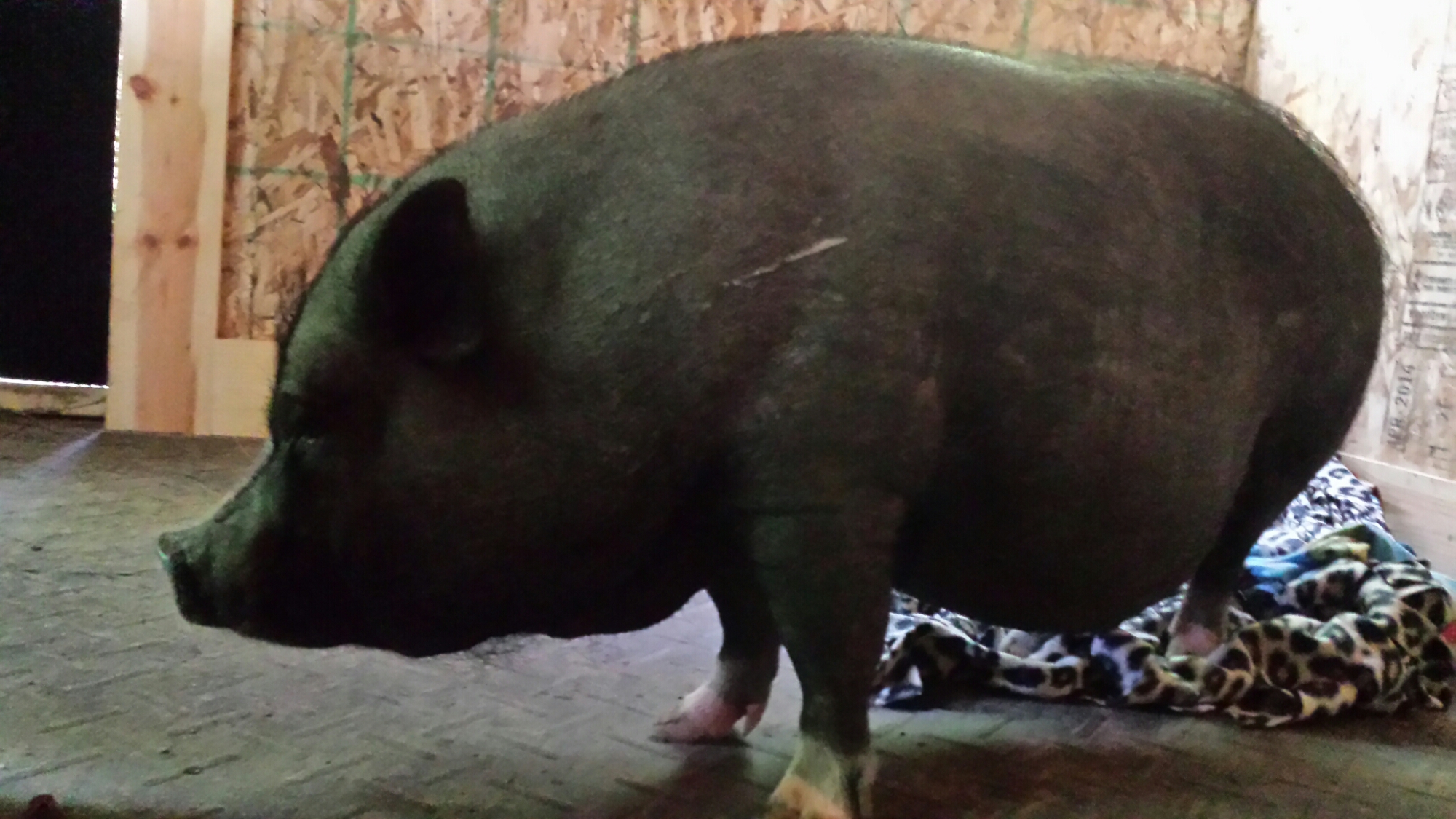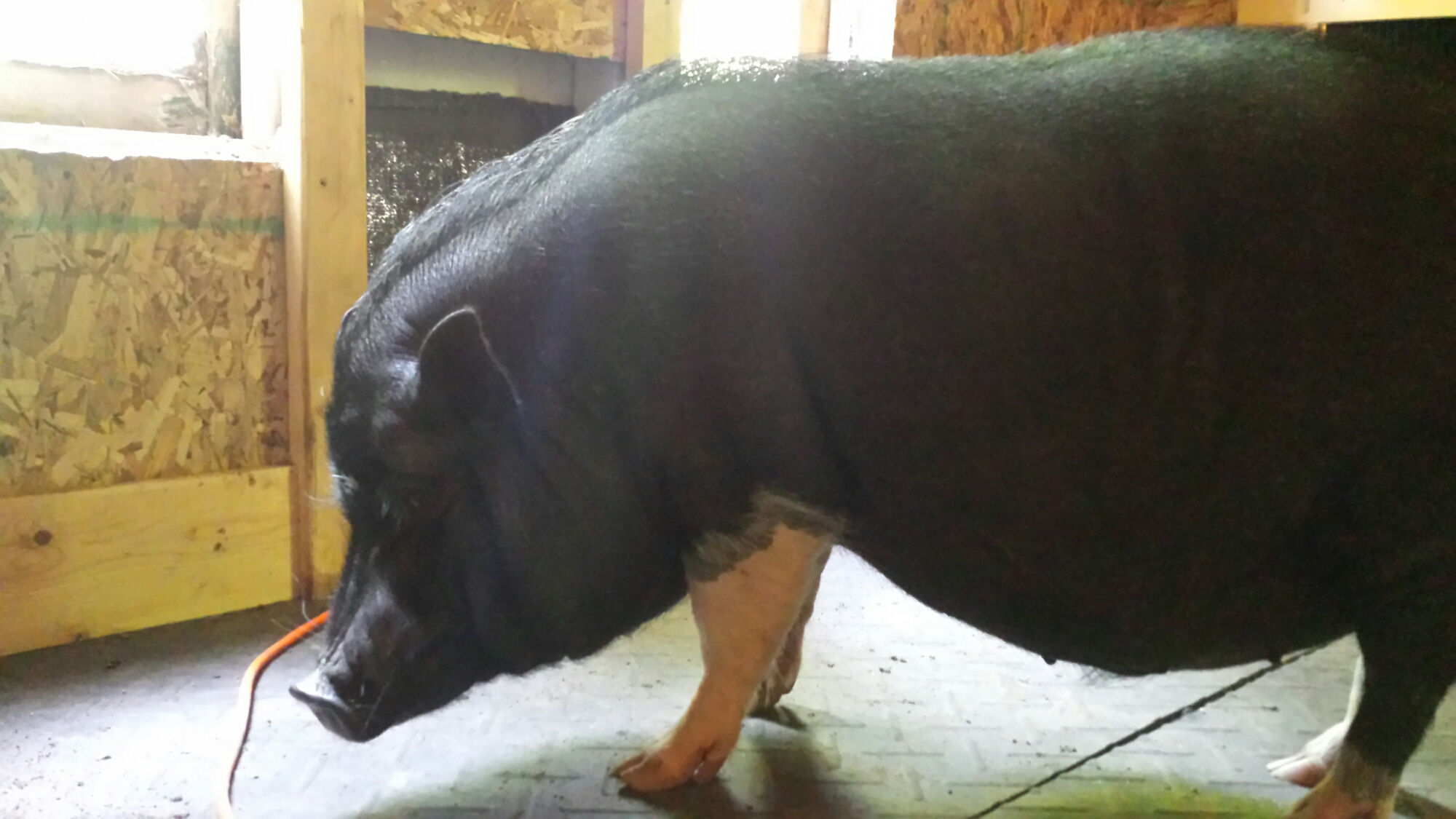 Poor Petunia has the awful combination of blowing her coat and getting bitten by mosquitoes. This leads to her scratching on anything she can which means that occasionally she gets scratched up on her side. We treat the scratches topically and keep bug spray on hand so that they aren't as easy a target forthemosquitoes. It really doesn't stop her from getting outside and grazing though!